TWO RIVERS TIMBER CO.,INC.

BUYERS OF QUALITY LOGS AND STANDING TIMBER;

MANUFACTURERS OF NORTHERN APPALACHIAN LOG

HEADQUARTER'S LOCATION:
MAIN OFFICE
7778 ST. ROUTE 417
ADDISON, NY 14801

KEVIN CHILSON, (PRESIDENT/OWNER)

(607) 359-2201 (OFFICE)
(607) 359-2231 (FAX)
Info@TwoRiversTimber.com &nbsp (Email)


***TIMBERING SERVICES***

WE PURCHASE STANDING TIMBER AND TIMBERLAND from the states of New York and Pennsylvania.

Forestry Services are available.&nbsp We can provide timber cruise estimates.&nbsp We are experts at selective timber harvesting.&nbsp We also provide loggers that work closely with our Foresters for a properly harvested wood lot.&nbsp Certificates of Insurance are provided upon request.
For more questions or information,
please contact Kevin at (607)359-2201.

WE LOOK FORWARD TO SERVING YOU!!!
Click to view large photo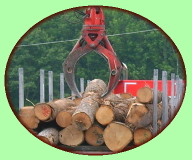 Fast, friendly customer service representatives are just a phone call away!