TWO RIVERS TIMBER CO.,INC.

BUYERS OF QUALITY LOGS AND STANDING TIMBER;

MANUFACTURERS OF NORTHERN APPALACHIAN LOG

HEADQUARTER'S LOCATION:
MAIN OFFICE
7778 ST. ROUTE 417
ADDISON, NY 14801

KEVIN CHILSON, (PRESIDENT/OWNER)

(607) 359-2201 (OFFICE)
(607) 359-2231 (FAX)
Info@TwoRiversTimber.com &nbsp (Email)


***LOGS***

TWO RIVERS TIMBER CO. purchases assorted log species, grades, and quantities.

Pricing and log specifications change from time to time based upon the current and expected market conditions. Make certain that you have our most current infomation.

Click here for the current log spec and price sheet

If you have any questions about buying or selling logs, call Kevin at (607) 359-2201.


Click to view large photo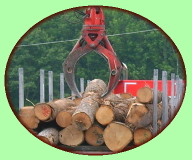 Fast, friendly customer service representatives are just a phone call away!